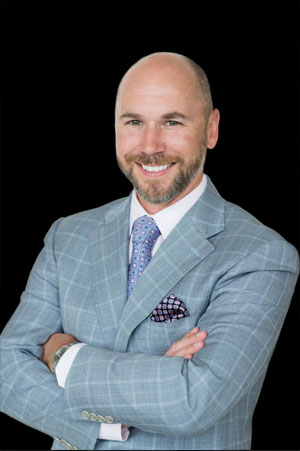 You have decided to explore your options for a change in your appearance. We want to help you in your journey, and we want to be your partner in achieving your goals. Exploring, and ultimately undergoing a plastic surgery procedure will take an investment of time and courage on your part. We want you to have a truly exceptional experience during this process. In navigating this website, and in visiting us for a consultation, we promise to help you in every way possible to make the right decisions. Let us know what we can do to help you achieve the new you!
Jeremy Warner, MD FACS is a private practice physician in the northshore suburbs of Chicago. He is on staff with the University of Chicago Section of Plastic & Reconstructive Surgery. Dr. Warner is double board certified by both the American Board of Plastic Surgery and the American Board of Facial Plastic & Reconstructive Surgery.
Jeremy Warner, M.D. FACS is an elite member of the Rhinoplasty Society, which confirms his absolute expertise in rhinoplasty. He has authored numerous journal articles and textbooks as a leader in rhinoplasty surgery application and education. Dr. Warners' patients include the most complex cases, many of which other surgeons won't touch.
As the Director of the Rhinoplasty Symposium and distinguished speaker, Dr. Warner teaches the latest techniques and technology to the next generation of surgeons at Warner Institute and other major university plastic surgery programs. He also has the privilege of teaching national courses for the Rhinoplasty Society to other board certified surgeons that focus on how to perform rhinoplasty better and more successfully.
Dr. Warner is the best of the best and travels the world to teach physicians how to successfully perform rhinoplasty surgery. His expertise provides a significantly lower revision rate and a significantly higher success rate.
Dr. Warner attended medical school at the George Washington University of Medicine in Washington, DC. While there, he was awarded a Gill Research Fellowship position at the prestigious National Institutes of Health and graduated with Honors, including an induction into the highly regarded Alpha Omega Alpha Honor Society. He then went on to train in Plastic Surgery at the University of Wisconsin – Madison. Following completion of his residency training, he spent an additional year of advanced surgical fellowship training, specializing in state-of-the-art aesthetic and reconstructive facial plastic surgery (primarily facelifts, rhinoplasty, and facial reanimation surgery), at the University of Toronto.
Dr. Warner has publications in many areas of plastic surgery, including articles on facial rejuvenation, rhinoplasty, and abdominoplasty (tummy tuck). He has been published in multiple major plastic surgery textbooks and presented numerous lectures at local, national, and international meetings. Above all, he spends time writing and lecturing because he is committed to providing his patients with the most current state of care in addition to teaching the next generation of plastic surgeons.
Dr. Warner strives to provide every patient an exemplary experience and build long-lasting relationships through innovation, technology, leading-edge surgical technique, and strong personal integrity.
JEREMY P. WARNER, MD FACS
ACADEMIC APPOINTMENTS
Clinical Assistant Professor of Surgery
Section of Plastic & Reconstructive Surgery
University of Chicago Pritzker School of Medicine
Chicago, Illinois
2009-Present
Clinical Instructor
Facial Plastic Surgery
University of Toronto
Toronto, Ontario
2008-2009
PROFESSIONAL BOARD CERTIFICATIONS
CLINICAL OFFICE INFORMATION
POSTGRADUATE TRAINING
Aesthetic Facial Plastic Surgery
Fellowship
Adamson Facial Plastic Surgery
University of Toronto
Toronto, Ontario
Plastic & Reconstructive Surgery
Residency
University of Wisconsin – Madison
Madison, Wisconsin
MEDICAL SCHOOL
UNDERGRADUATE
NATIONAL LEADERSHIP POSITIONS
National Multidisciplinary Clinical Practice Guidelines in Rhinoplasty Group:
Representative for the American Society of Plastic Surgeons (ASPS) and American Society for Aesthetic Plastic Surgery (ASAPS)
INTERNATIONAL LEADERSHIP POSITIONS
TEACHING / INSTRUCTION
AWARDS
Alpha Omega Alpha Honor Society, 2003
Graduation with Honors
George Washington University School of Medicine, 2003
First Place, Academy of Medicine of Washington DC Bioethics Essays, 2003
First Place, Society for Pediatric Research Meeting, 2002
First Place, George Washington University/William Beaumont Society Annual Research Day, 2001
National Institutes of Health Gill Fellowship Award, 2001
Cum Laude, 1998
Golden Key Honor Society, 1995
SOCIETY MEMBERSHIPS
CONTINUING EDUCATION
MEDIA
"Face Value: Understanding your options in plastic surgery" – Chicago Tribune, January 21, 2011
"Tummy tucks: Myths & facts" – AlwaysNewYou.com, September, 2011
"Facial Reanimation" – ABC 7 News, November 10, 2011
"Revision Rhinoplasty" – WebTalk Radio, January 29, 2013
Research work has been featured in ABCnews, CBSnews, Toronto Sun, BusinessWeek,
Bloomberg, LA Times, Baltimore Sun, US News, Washington Post, Doctors Lounge
PEER REVIEW JOURNAL AFFILIATIONS
PUBLICATIONS
INTERNATIONAL PRESENTATIONS
Warner, JP. Primary Rhinoplasty: Theory & Techniques. Resident Rhinoplasty Course, Toronto, Ontario, May 2009
Warner, JP. Rhinoplasty Evaluation. Resident Rhinoplasty Course, Toronto, Ontario, May 2009
Warner, JP. Alar Soft-Tissue Excision Techniques. Percy Ireland Day Research Conference, Toronto, Ontario, May 2009
NATIONAL PRESENTATIONS
LOCAL PRESENTATIONS